Piano Lessons Improve Intellectual Development
& Lead to Greater Success in School & College
In addition to the extraordinary life-long musical benefits that flow from learning to play an instrument, the benefits of piano lessons include improvement in:
Math and science courses

Foreign language courses

Creativity

Concentration

Memory skills

Confidence

Self-discipline

Hand-eye coordination

Fine-motor skills
Numerous studies have shown that steady progress toward mastering the piano can greatly further a young person's intellectual development and scholastic potential. A 1995 study led by University of Wisconsin Psychologist Dr. Frances Rauscher and U.C. Irvine Physicist Dr. Gordon L. Shaw found that children who received music lessons demonstrated a dramatic 34% improvement in tests measuring spatial-temporal reasoning. As noted by Dr. Shaw in a later interview for Newsweek, because "[m]usic excites the inherent brain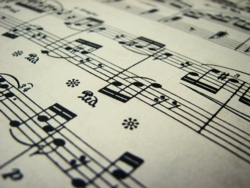 patterns and enhances their use in complex reasoning tasks," the students in the study who received music lessons dramatically improved their spatial reasoning ability over students who did not study music.
In 1997, further research by the same team led the American Music Conference to announce that "A research team exploring the link between music and intelligence reports that music training—specifically piano instruction—is far superior to computer instruction in dramatically enhancing children's abstract reasoning skills necessary for learning math and science."
More recently, in 2004 Forbes.com reported the results of a University
of Toronto study showing that "After nine months of weekly training in piano . . . students' IQs rose nearly three points more than their untrained peers . . . lend[ing] support to the idea that musical training may do more for kids than simply teach them their scales—it exercises parts of the brain useful in mathematics, spatial intelligence and other intellectual pursuits."

Begley, Sharon and Mary Hager. "Your child's brain." Newsweek vol. 127, issue 8
(Feb. 19, 1996).
Demorest, Steven M. and Steven J. Morrison. "Does Music Make You Smarter?"
Music Educators Journal vol. 87, issue 2 (Sep. 2000).
Hassler, M., N. Birbaumer and A. Feil, A. "Musical talent and visual-spatial abilities:
a longitudinal study." Psychology of Music vol. 13, issue 2 (1985).
Mundell, E.J. "Sorry, Kids, Piano Lessons Make You Smarter." Forbes.com. 2004.
Rauscher, Frances H. and Mary Anne Zupan. "Classroom keyboard instruction
improves . . . spatial-temporal performance: A field experiment." Early
Childhood Research Quarterly vol. 15, issue 2 (2000).
Rauscher, Frances H., Gordon L. Shaw, and Katherine N. Ky. "Listening to Mozart
enhances spatial-temporal reasoning: towards a neurophysiological basis."
Neuroscience Letters vol. 185 (1995).
Rauscher, Frances H., Gordon L. Shaw, Linda J. Levine, et al. "Music training
causes long-term enhancement of . . . spatial-temporal reasoning." Neurological
Research vol. 19, no. 1 (Feb. 1997).
Schellenberg, E. Glenn. "Music Lessons Enhance IQ." Psychological Science vol.
15, issue 8 (Aug. 2004).